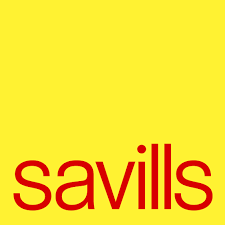 Leasing Consultant, Industrial Premise
Công ty TNHH Savills Việt Nam
Full-time Hà Nội, Hải Phòng Negotiable
Apply Now
Position Overview: The industrial real estate sector is the fastest growing professional real estate sector in Vietnam. The manufacturing sector was the #1 source of FDI to Vietnam in 2022; #2 was real estate. To keep pace with this growth Savills Vietnam is seeking 1-2 dynamic graduates that we can train to be the next commercial real estate leaders in this sector.
Joining a highly skilled industrial agency & consultancy team, you will be advising multinational and international clients on their manufacturing, logistics, R&D, data centre (and many more!) real estate needs in Vietnam and helping them to find and secure this real estate. You will be working with household names from overseas and from Vietnam.
You will work closely with our research and advisory teams, Savills regional industrial teams, our investment & M&A teams, marketing and commercial leasing.
You:
Will be looking for an opportunity that is not the usual Big4, or international banking normal graduate job
Want to develop highly valuable skills, in a future looking sector with a tight-knit team with hands-on leadership and mentors.
Want to work in an interesting and fun environment where every day is varied.
Deal with well-known clients from international backgrounds at a senior level.
Will be money & career motivated!
What are we looking for?
High IQ & EQ! There is a lot to learn but you need to be able to build relationships, build your network and brand with clients, real estate developers, Savills and industry partners.
Vietnamese national - but fluent English (overseas grad or international/high quality university in Vietnam
Your subject major we are open to - as long as it demonstrates your ability to learn and apply new information. It could be business, science, finance, the arts (mine was Zoology!)
This is a business development role so you will need to be proactive, 'hungry' for completing transactions - you will not be shy and retiring. We need people to make things happen and actively manage transactions.
You will be sociable and likeable - people like to work with people they like!
 
We will provide:
Full real estate market training
Real estate analysis and specific technical skills
Sales & business development training
Savills soft skills courses, speaker program
Opportunity to work directly with the best in the business from all over the world.
A fun, professional working environment - check out our FB page for more info
Full transport to get around these areas - don't worry about driving around the provinces on your own!
Career development opportunities - we are very meritocratic and develop talent within the organisation rather than recruiting from elsewhere in the real estate sector.
Package:
Basic salary: VND 10-15m per month. Review at Year 1 performance review.
Year 1 commission if on minimum target: ~US$25,000
Year 1 commission; high-performing but very realistic: ~US$50,000
Uncapped incentives. Large transactions in this sector lead to high fees and lucrative earning potential. There is an opportunity to move into more complex M&A and land investment transactions once you have mastered the leasing and occupier market.
Send us your CV or resumes to email Careers@Savills.com.vn
Được thành lập tại Anh vào năm 1855, Savills là tập đoàn cung cấp dịch vụ bất động sản hàng đầu trên thế giới. Đội ngũ chuyên gia của chúng tôi trải rộng trên toàn cầu, cùng bề dày kinh nghiệm với hơn 600 văn phòng trên khắp châu Mỹ, châu Âu, châu Á - Thái Bình Dương, châu Phi và khu vực Trung Đông.
Savills Việt Nam được thành lập từ năm 1995 với hai văn phòng chính tại Hà Nội và Hồ Chí Minh. Với quy mô hoạt động mở rộng, chúng tôi mang đến đội ngũ chuyên gia nắm rõ về thị trường từng khu vực, và chúng tôi tự hào cung cấp dịch vụ tư vấn hàng đầu nhằm hỗ trợ cho từng cá nhân, doanh nghiệp và các tổ chức đưa ra những quyết định lựa chọn bất động sản tốt nhất.
Careers@Savills.com.vn