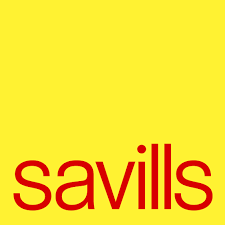 Business Development Executive
Công ty TNHH Savills Việt Nam
Full-time Hà Nội Negotiable
Apply Now
Position Overview - The real estate market in Vietnam has grown strongly in recent years and continues to be an attractive investment channel for both domestic and foreign investors. The potential of the market development does lie in not only residential real estate, but also commercial and industrial real estate and retail. To keep pace with this growth, Savills Vietnam is seeking a dynamic graduate that we can train to be the next leaders in real estate industry.
You will join the most dynamic team in the company which plays the important role for expanding and exploring new business for Savills Hanoi's business lines, enriching clients database, and pitching new clients to win business deal. You will be advising real estate developers, investment funds and multi-nation enterprises on their real estate services needs and helping them to connect with our experts/ business lines and maintain the relationships with clients.
You also will work closely with all of the business lines of Savills Hanoi: research and advisory teams, commercial and industrial leasing teams, investment & M&A teams, property management teams, marketing, etc.
- Develop business opportunities across business lines by cold-calling/ data searching
- Prepare lists of new prospects to pitch (new developers/ projects)
- Preparation of pitch presentation/documents, develop/ prepare proposals to prospective clients and meet.
- Conducting market analysis, making business plan report
- Create, maintain, and grow business relationships with strategic partners by daily talk/email
- Customer Relationship Management - Maintain and update database with meetings/ contacts
- Fresh graduates or at early-stage career who is a caliber, dynamic, out-going and ambitious individual.
- Excellent English and Vietnamese written and communication.
- Challenged to work with higher levels and any nationalities.
- Able to work under pressure with excellent attention to detail.
- Feel comfortable in mixed social groups, or networking with a variety of nationalities outside the office.
- Full real estate training
- Real estate analysis and specific technical skills
- Sales & business development training
- Savills soft skills courses, speaker program
- Opportunity to work directly with the best in business from all over the world
- A fun, professional working environment – check out our Facebook page for more info
- Full transport to get around these areas – don't worry about driving around the provinces on your own!
- Career development opportunities – we are very meritocratic and develop talent within the organization rather than recruiting from elsewhere in the real estate sector.
To apply for an interview with Savills, please send your CV (with your photo attached) and a clear summary of why you believe you have a strong fit with Savills. Further to specific advertised vacancies, Savills Vietnam encourages applications from talented individuals who feel they have what it takes to succeed at Savills and in the real estate market.
For career opportunities, please email your CV and cover letter to Careers@savills.com.vn
 
Được thành lập tại Anh vào năm 1855, Savills là tập đoàn cung cấp dịch vụ bất động sản hàng đầu trên thế giới. Đội ngũ chuyên gia của chúng tôi trải rộng trên toàn cầu, cùng bề dày kinh nghiệm với hơn 600 văn phòng trên khắp châu Mỹ, châu Âu, châu Á - Thái Bình Dương, châu Phi và khu vực Trung Đông.
Savills Việt Nam được thành lập từ năm 1995 với hai văn phòng chính tại Hà Nội và Hồ Chí Minh. Với quy mô hoạt động mở rộng, chúng tôi mang đến đội ngũ chuyên gia nắm rõ về thị trường từng khu vực, và chúng tôi tự hào cung cấp dịch vụ tư vấn hàng đầu nhằm hỗ trợ cho từng cá nhân, doanh nghiệp và các tổ chức đưa ra những quyết định lựa chọn bất động sản tốt nhất.
Careers@Savills.com.vn